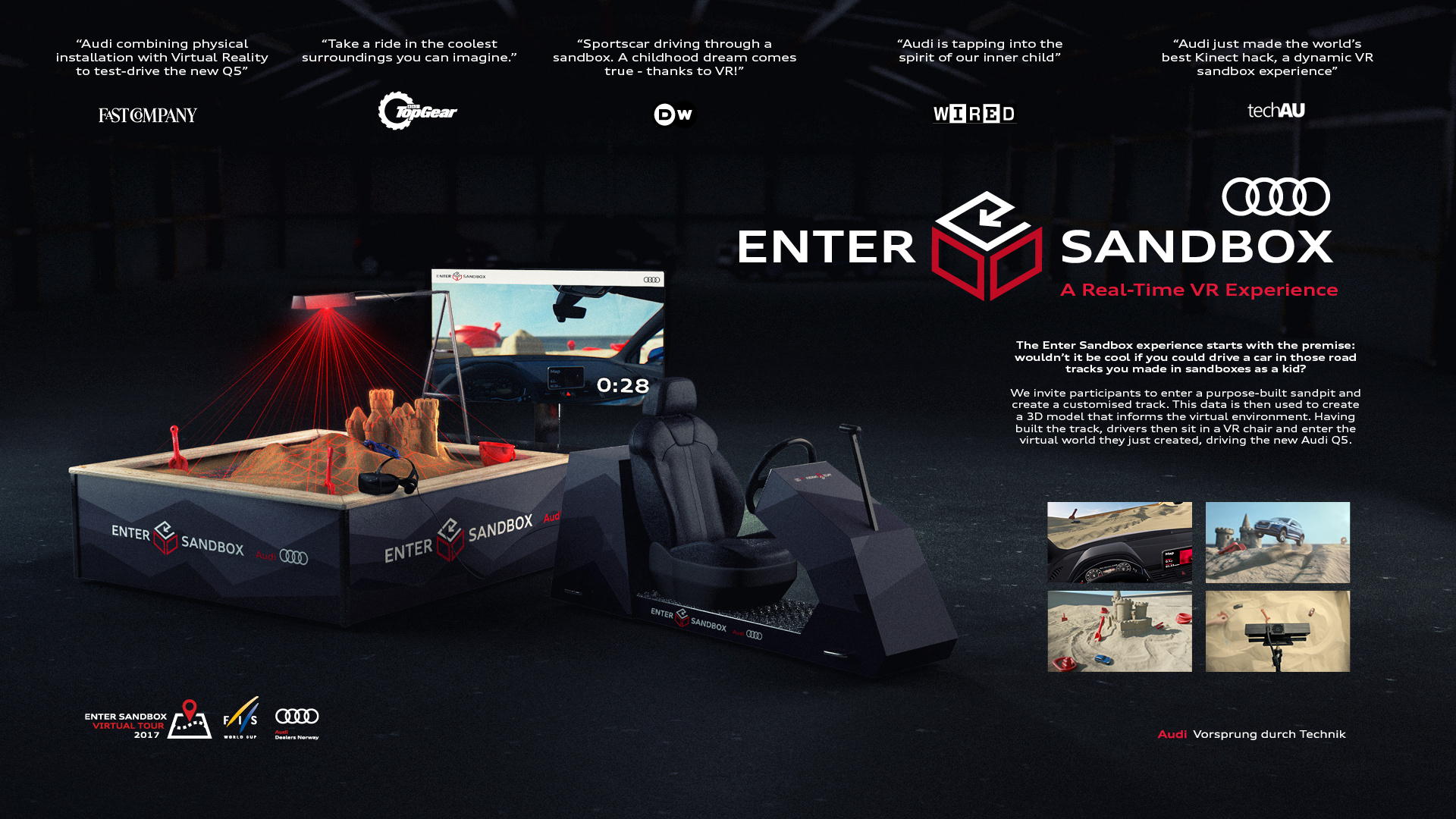 The experience

invites the big kid in all of us to enter the purpose-built sandpit and create a customized track. The sand is then carefully scanned by a depth-sensing camera, from which a virtual world is rendered. Having built the track, drivers then buckle up in the new Audi Q5, which becomes a portal to the virtual world they just created. The size of the jumps and the challenge of the course are all dictated by the sandy self-made chicanes.
The installation

was developed by MediaMonks in line with Pol's creative concept. To be able to capture every bump and curve, the sand is bombarded with short bursts of infrared light with over 200,000 measure points captured by the infrared camera. This data is then used to create a 3D model that informs the virtual environment. Once in the car, the driver experiences all the tangibility of a real-life drive, from feedback in the steering wheel, to the actual sounds of an Audi Q5.
"When you put on the headset you don't just see the inside of a Audi Q5. This virtual world has real depth. You can look around and explore behind stuff. It's really exciting to watch as people experience this for the first time," says Tom Eriksen, Creative Director at MediaMonks. "To create a VR experience that is totally believable, it's important that the driving environment also feels real. Not only the visual part but also the feel of the steering wheel and its feedback when you hit the sand."
"Another factor in the immersion of VR, is audio. So we've used the engine sound from a real Audi Q5. Then our sound software renders a realistic and dynamic three-dimensional sound experience," adds Johan Ansterus, VR Producer at MediaMonks.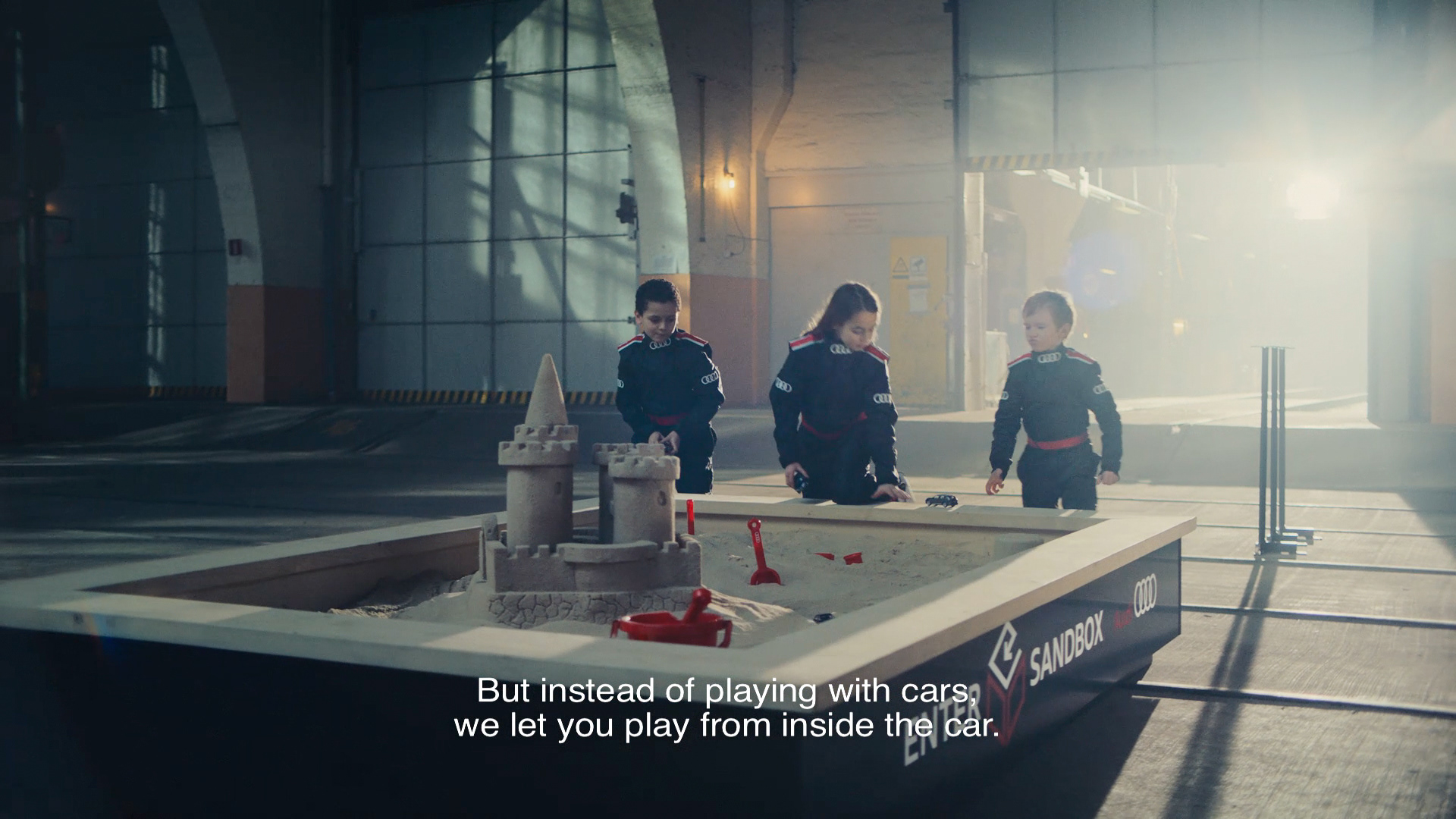 While the idea behind the sandbox 2.0 originates in Norway,  it will be available to other countries and markets following the launch phase. The world-leading technology can travel with the sandbox, which is specifically designed for easy transportation. This will ensure that the fun is soon available around the world.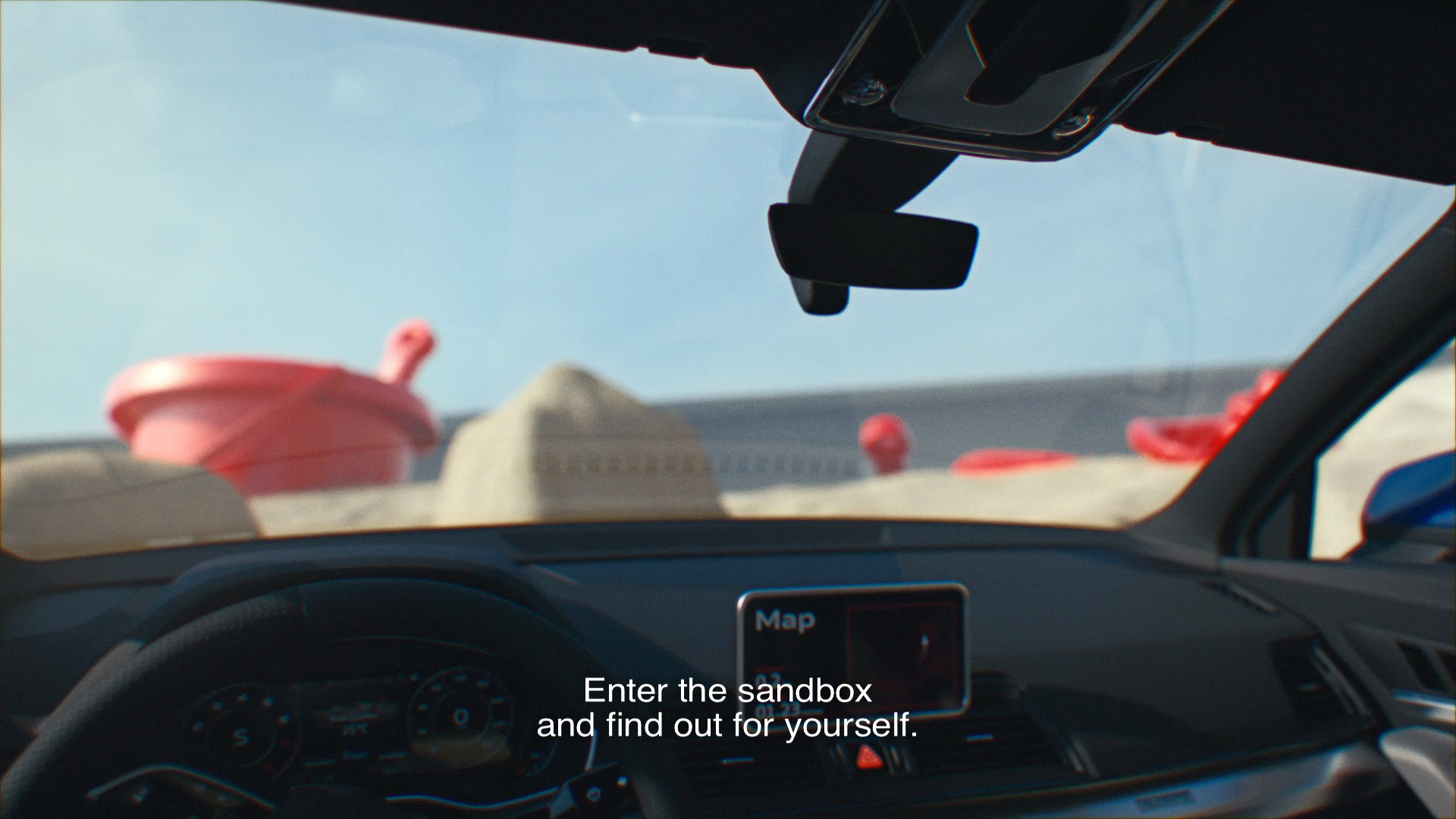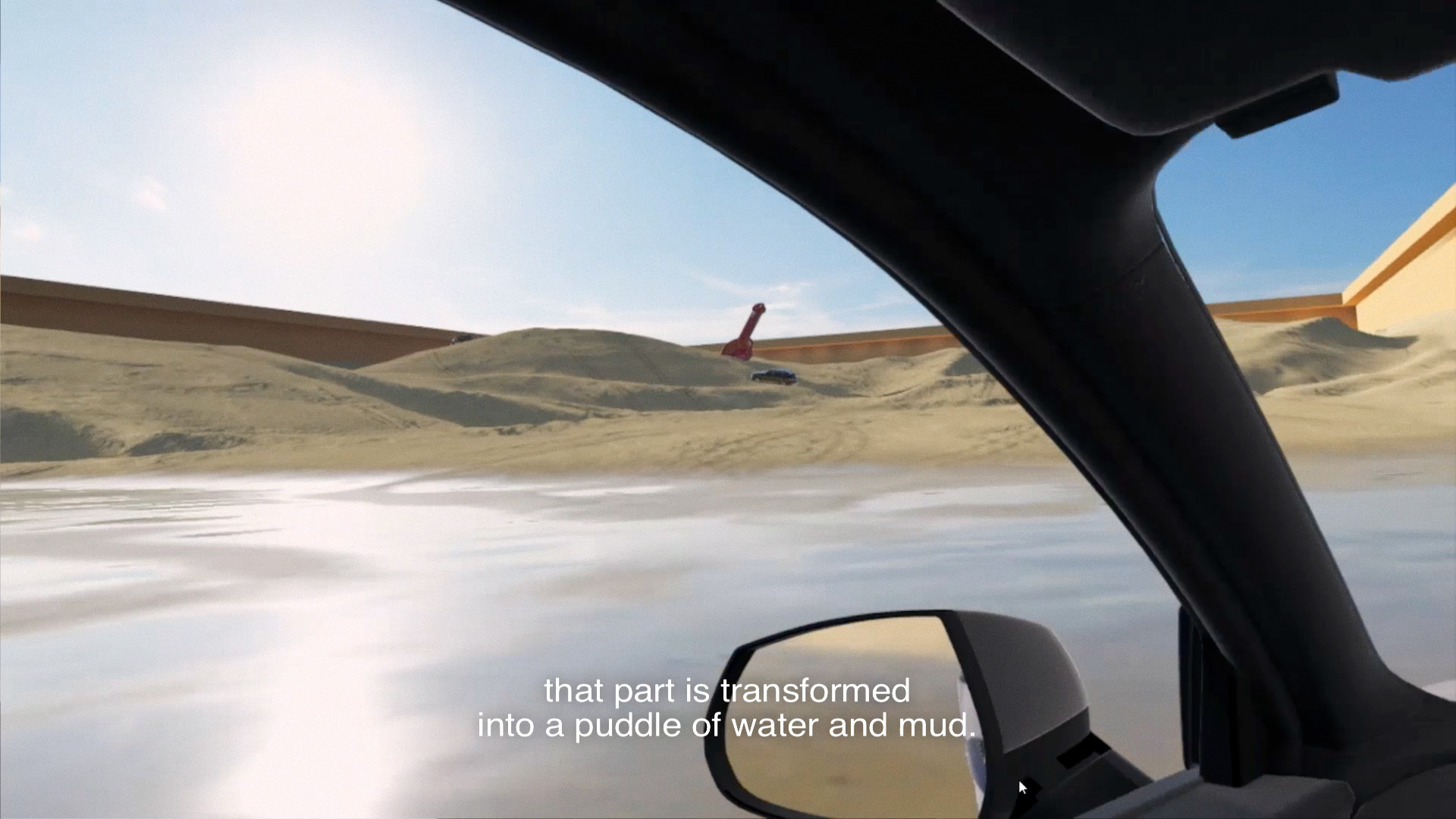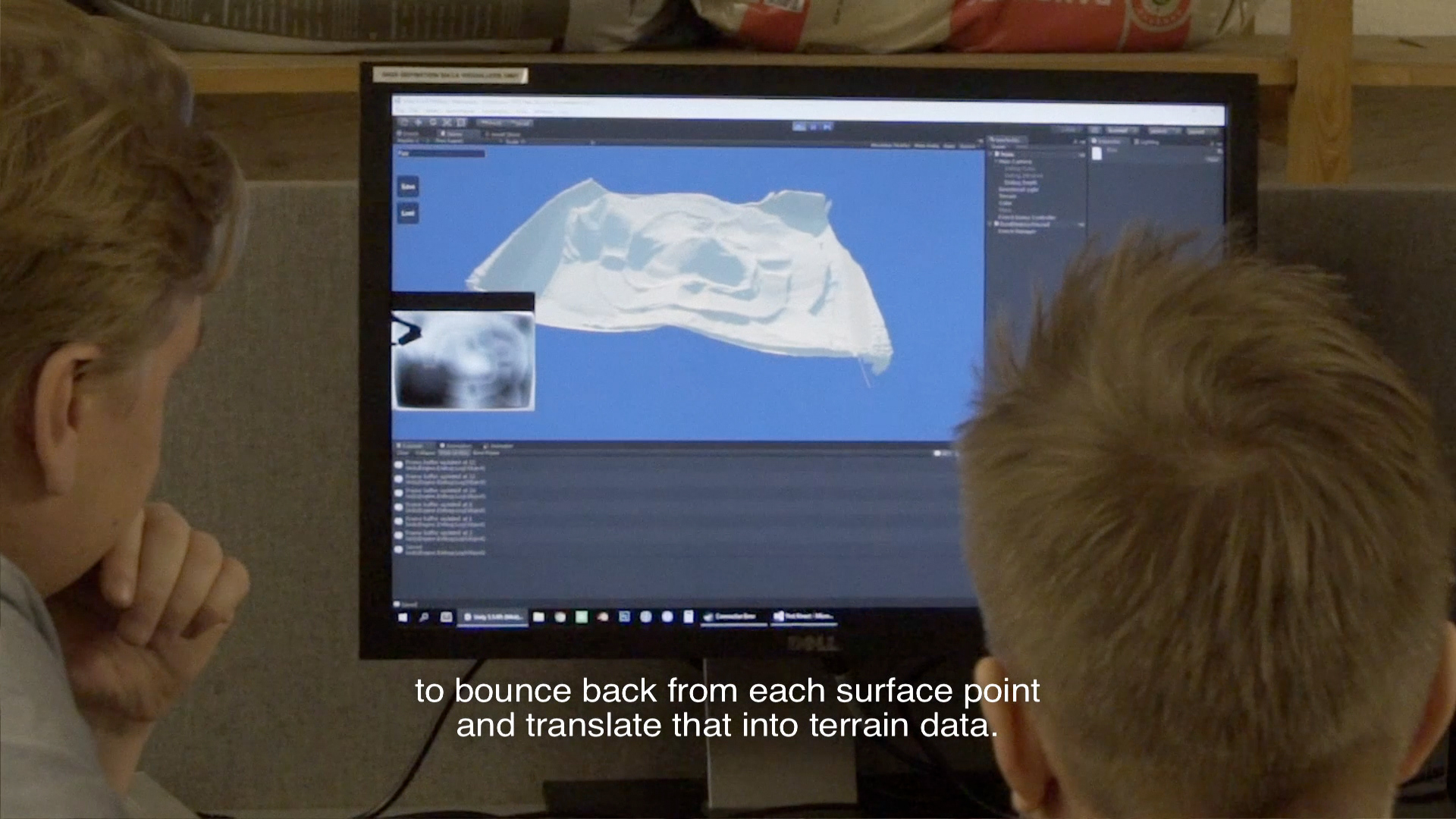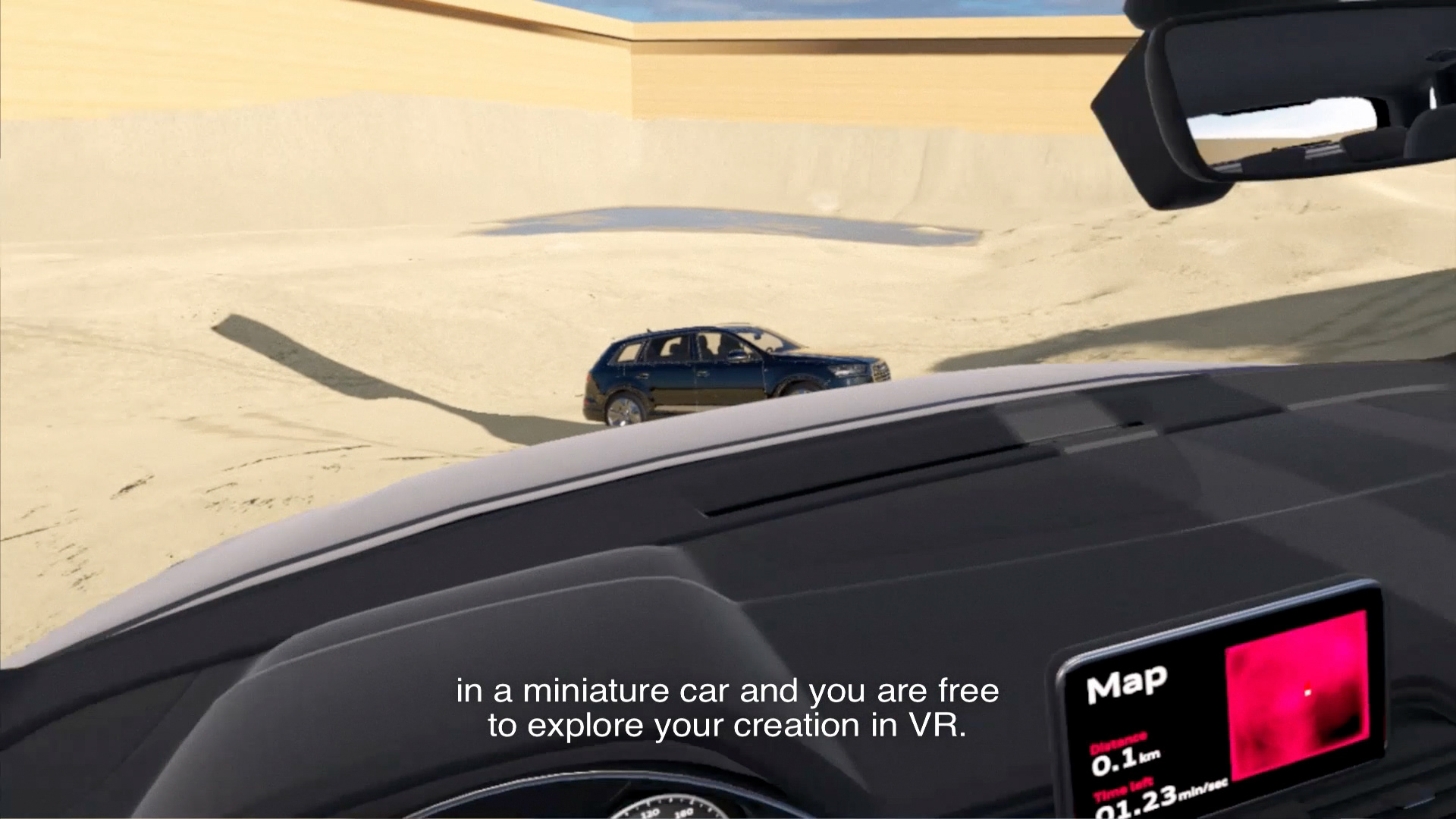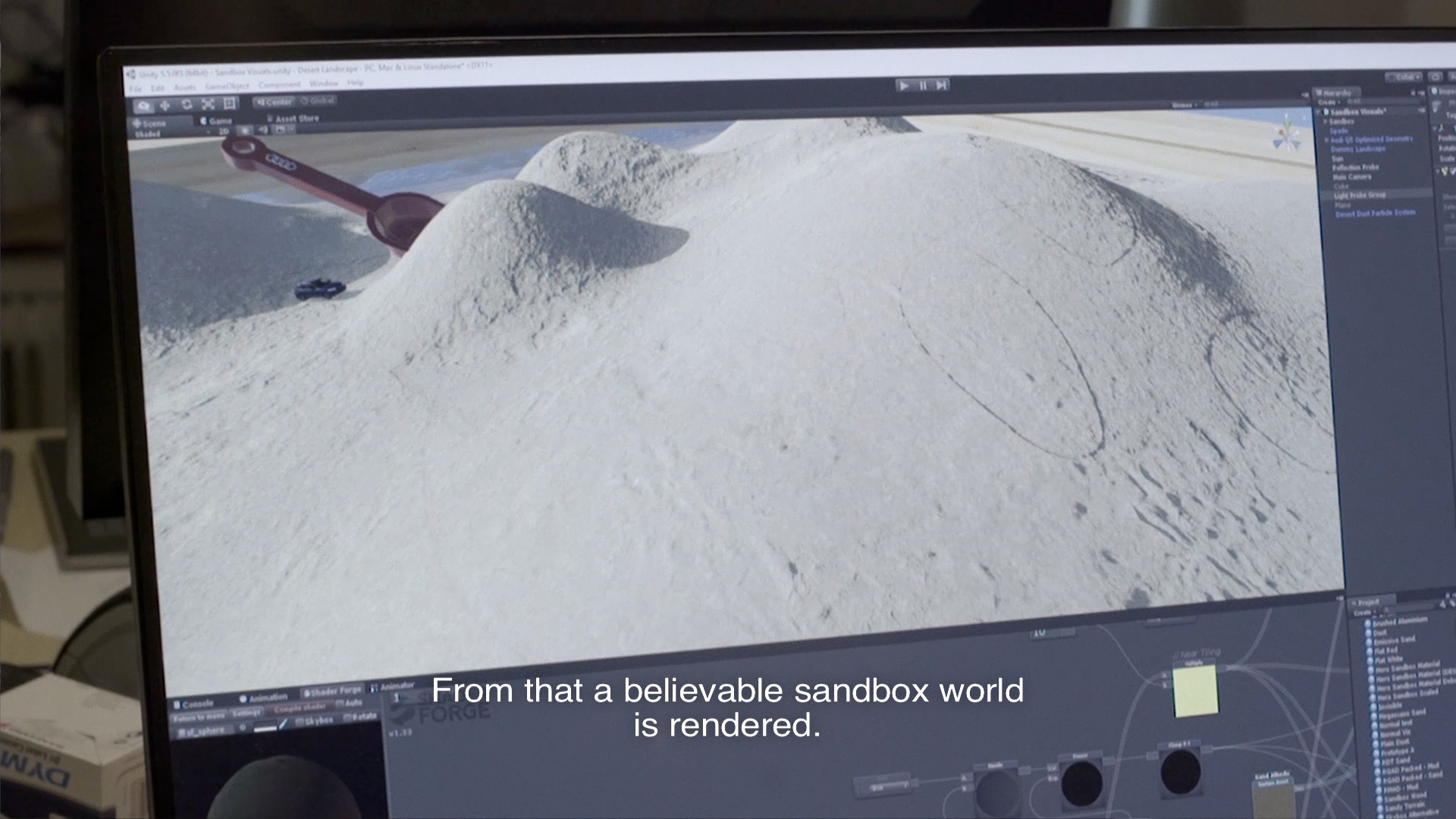 Digital Production: Mediamonks
Director TVC: Tom Rijpert
​​​​​​​